James Southerton, an off-break bowler who was a no11 batsman for England and Surrey became the first-ever Test cricketer to die of natural or even unnatural causes when he died on 16th June 1880 at Mitcham, Surrey. Interestingly, here are 9 players who have represented Pakistan in Tests, have proceeded to join the ranks of Sir W.G Grace, Donald Bradman, Walter Hammond i.e. have proceeded to their heavenly abode. First of all, the names of Pakistan's no more Test players:
Agha Saadat Ali, Amir Elahi, Gul Mahomed, Abdul Hafeez Kardar, Mahmood Hussain, Wallis Mathias, Miran Bakhsh, Mufassir-ul-Haq, and Nazar Muhammad. Out of these nine, only Abdul Hafeez Kardar was able to lead Pakistan in Tests. However, the others were either bowlers or batsmen. Following is a short biographical sketch of all such Pakistani Test Cricketers with their ages (at the time of death) in brackets.
Agha Saadat Ali (66)
Agha Saadat Ali was born in Lahore on 21st June 1929 and it was in the same city that he died on 26th October 1995. He was a right-handed middle-order batsman who could also bowl medium-fast deliveries.
He was an excellent fielder and proved his worth as a fielder when he held on to three catches to get the Kiwis out for a string of low scores (70 and 69-6) while scored 8* in his team's 1956 declared. His on-the-field performance was no less than Khan Muhammad's 6-21 and Hanif Muhammad's 103 in the same match but he was dropped after just one match for no fault of his own
Amir Elahi: (72)
Amir Elahi was being one of those Test Cricketers who managed to play Tests for both India (1) and Pakistan (5). He was born on 1st Sept 1908, had a record to his credit. On the last day of his final Test match during Pakistan's first-ever Test series (match five against India at Eden Gardens, Calcutta). He became the oldest Pakistani player to play a Test match as he was 44 years and 105 days old (on 15th December 1952).
In fact, just two seasons later, his record was bettered by countryman Miran Bakhsh (played as Miran Bux) when the latter represented Pakistan in the last of his two Tests being 47 years and 302 days final Test Match on the final day of his short career which had a span of just 18 days. Amir Elahi was a specialist right-arm medium pace bowler who took 4- 134 in his debut Test, which was also Pakistan's very first Test match.
In the same series, he managed to score 47 valuable runs out of the team's 344 during his team's solo innings in the 4th Test at Madras and became only the third-highest scorer for his side after skipper Kardar (79) and Zulfiqar Ahmed (63*). Amir Elahi played for only one series and was left out for no rhyme or reason; He died on 28th December 1980 in Karachi, becoming the first Pakistani Test cricketer to meet his Maker.
Gul Mahomed: (70)
Gul Mahomed was born on 15th October 1921 at Lahore. After playing as many as 8 Tests for India, the Lahore-born Gul Mahomed returned to Pakistan to play a solitary Test match. He was a left-handed batsman and a left-arm medium-pace bowler who had earlier taken his best figures of 2-21 against Pakistan at Lucknow in 1952-53.
His only Test appearance for Pakistan yielded 39 runs in two outings (27* & 12) against Australia at Karachi during the Aussie's 1956-57 tour of Pakistan. He is the only person to have played Tests both for and against Pakistan. A unique record indeed! He died on 8th May 1992 at the place of his birth, Lahore.
Abdul Hafeez Kardar: (71)
Abdul Hafeez Kardar was born in Lahore on 17th January 1925. After playing 3 Tests for India as Abdul Hafeez in 1946. Then Kardar featured in Pakistan's first 23 Test matches and was the captain on all 23 occasions. Kardar was a left-handed batsman and was also a left-arm bowler. Who was accustomed to the Test arena due to his exposure to the cricketing world during the time he spent as an Indian player.
This is the main reason why he was made the captain of the then-newly born Pakistan cricket team Kardar was a master strategist and is the only captain to have won a Test match of the very first Test series against each team of his days which included England, West Indies, India, Australia, and New Zealand. Kardar passed away on 21st April 1996 at Lahore.
Mahmood Hussain: (59)
In the days of Khan Muhammad-Fazal Mahmood, Mahmood Hussain was the third seamer who was sometimes an opening and sometimes a support bowler but was the fastest of the three. He was born on 2nd April 1932 at Lahore and died on 25th December 1991 at Harrow, England. Mahmood Hussain was an outstanding fast bowler who was part of the Pakistan Test Cricketers team from 1952-53 to 1962. His 8 zeros were a one-time national record.
Miran Bakhsh: (83)
In the pre-Test status days, in 1948-49 to be precise, an off-spinner claimed 5 wickets in an innings against the visiting West Indians at Rawalpindi in a two-day match for Commander in Chief XI at Rawalpindi Club Ground. Nearly 6 seasons later, that off-spinner, the Pindi-born Miran Bakhsh was called for a Test match.
Hence, he became the second oldest debutante to play Test cricket after England's James Southerton, who was 49 years 119 days old in comparison to Miran Bux's 47 years 284 days. Miran Bakhsh, who played in his two Test matches as Miran Bux, died at the place of his birth on 8th February 1991.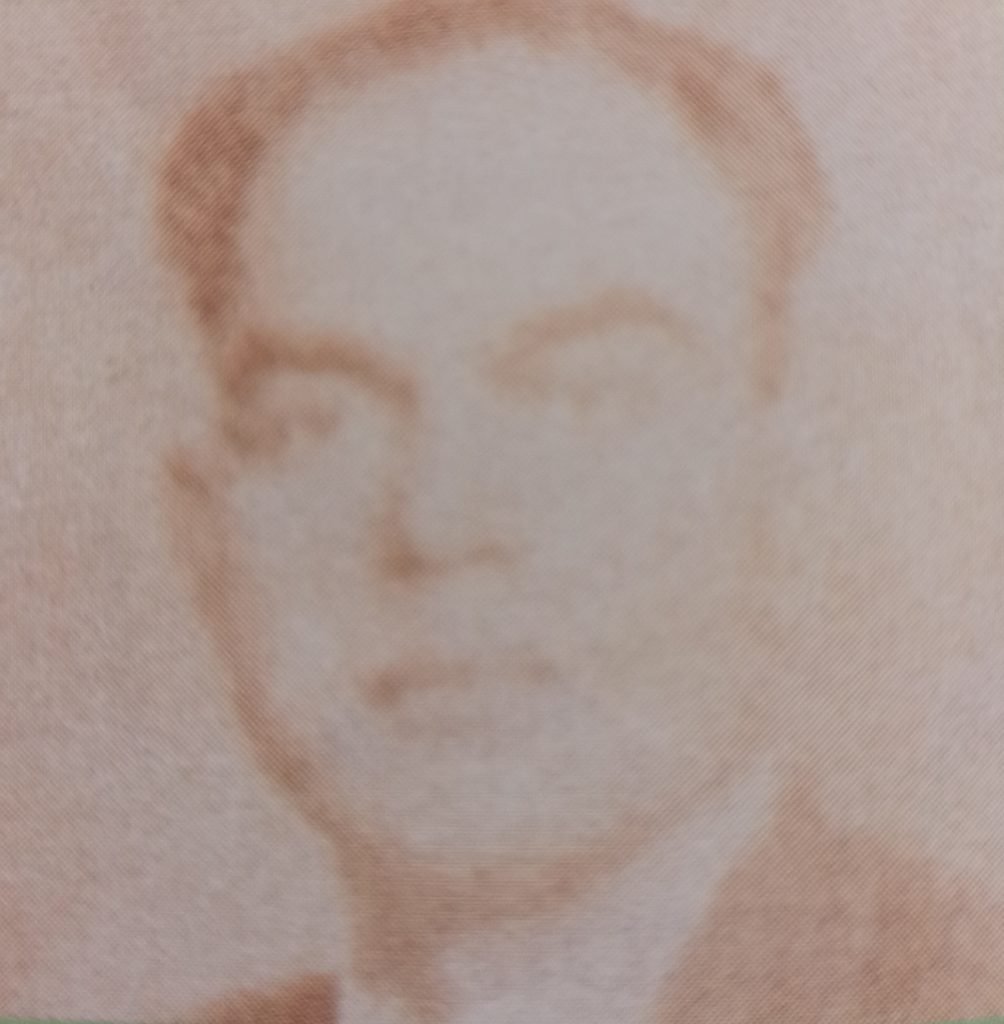 Mufassir-ul-Haq: (38)
Mufassir-ul-Haq was born in Karnal (India) on 16th August 1944 and was a left-arm medium-pace bowler. After an impressive debut, he joined the Test players of those days who had many free seasons, free of matches. Pakistan planned for the future in those days, (it is not planning even today). He played one Test for Pakistan in 1965 against New Zealand at Christchurch.
A left-arm opening bowler took the wicket of Ross Morgan and Bevan Congdon. He also officiates one first-class match in 1975-76 just a few weeks before his untimely death. Mufassir-ul-Haq would certainly have had more Tests to his name. This Test Cricketers untimely death came on 27th July 1983 at Karachi.
Nazar Muhammad: (75)
Pakistan's first-ever centurion and first of the two players from Pakistan to carry the bat through a completed inning, his son Mudassar Nazar being the other one. Nazar The name of Mian Mohammad Saeed is miss- from the list as he never got a chance to represent his country in an official "Test'. However, his services in the pre-Test status days would be remembered for years to come.
Nazar Muhammad was born at Lahore on 5th March 1921. Soon after Pakistan gained independence, Nazar, who was an active cricketer before partition started to play cricket with the only ambition being to get Test status for Pakistan. Nazar Muhammad had the honor of scoring the first of the many runs for Pakistan and was also the lucky fielder who took Pakistan's first-ever catch in Test cricket.
Nazar Muhammad had an accident after the Indo-Pak Test series due to which his career was ruined He slipped and fell from a building that broke his hand. Had he remained unhurt, he would have scored freely for his country for at least 5 more years His death on July 12th, 1996 in Lahore was one of the serious losses faced by Pakistan cricket. Nazar Muhammad Test Cricketers @ Cricinfo
Wallis Mathias: (59)
Besides being the first non-Muslim Test player of Pakistan, Wallis Mathias was a fielder par excellence. His fielding was termed as one of the reasons for his inclusion in the team. Mainly, he was a fielder who could bat, something that now happens with South Africa's Jonty Rhodes.
He was a right-handed middle-order batsman and a right-arm medium-pace bowler who took 4 catches in an innings against the West Indies. It was the same match in which Hanif Muhammad scored 337 runs. Wallis Mathias was an excellent Test Cricketers who faded away before delivering his best but his athletic fielding is still remembered by many. He died on 1st September 1994 in Karachi.
The name of Mian Mohammad Saeed is missing from the list as he never got a chance to represent his country in a "Test' officially. However, his services would be remembered for years to come. Interestingly, it may be noted that out of the 9 deceased players, none were able to play a One Day match as in those days, there was no such thing as One Day Match but Agha Saadat Ali stood as an umpire in an ODI in 1978-79.