Azmat Rana was born on 3 November 1951 in Lahore. He died on 30 May 2015 due to cardiac arrest at the age of 63. Like many others, Azmat played just once for Pakistan. He was selected for the Pakistan squad to visit England in 1971.
However, he didn't make his international debut until 1978 when India made its first tour to Pakistan in 17 years. Along with Wasim Raja, Azmat Rana is regarded as a fine middle-order batsman. In 1972-73 both were sent to New Zealand as a replacement for Saeed Ahmad and Muhammad Illyas was sent home due to disciplinary reasons.
Azmat Rana was a former Pakistani test cricketer who played in a solitary Test match against Australia in Lahore in 1980. Batting at number four, he produced a 49-run innings off 94 balls with the help of 8 delightful boundaries before being caught by Kangaroo's captain G.S Chappell's off-spinner G.R Beard in Pakistan's only innings. Azhar Khan, a right-arm off-spinner, also made his debut in this match.
The match was drawn and he, unfortunately, didn't get more chances on this level. He also played two One Day Internationals against India in 1978. Where he scored 42 runs in two ODIs with high scores of 22* as Pakistan sealed an eight-wicket win. In first-class cricket, he was a prolific left-hand batsman with steady success.
Pakistan's batting line was blessed with so many world-class players, so he couldn't make further inroads for selection. Azmat Rana played domestic cricket for Pakistan, Punjab, Bahawalpur, PIA, and MCB (Muslim Commercial Bank) during a career that lasted from 1969-70 until 1985-86.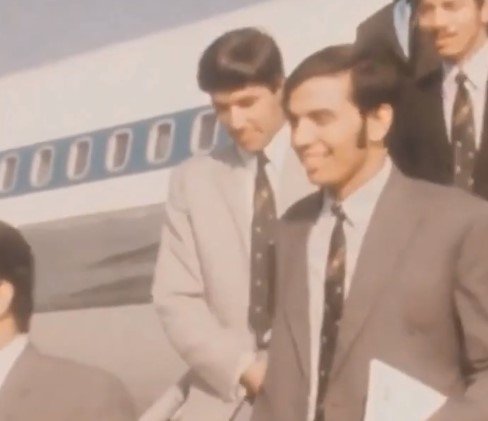 Stats: In 94 first-class matches, he scored 6001 first-class runs with a very average of 47.62, with the top score of 206*, including 17 hundred and 30 fifties. His highest score came for Punjab Greens against the NWFP in a Quaid-e-Azam Trophy match at Peshawar in Sep 1977.
In 17 List-A matches, he scored 442 runs at an average of 40.18 with the top score of 96, including 3 fifties. His highest score came for PIA against Pakistan Universities in the final of the Servis Cup at Lahore in December 1974.
Family Background – Hailing from Rana's family, he was the younger brother of famous umpire

Shakoor Rana

, Test cricketer Shafqat Rana, and Sultan Rana. His brother Shafqat Rana also played 5 test matches for Pakistan from 1964 to 1969. His nephews Maqsood Rana (one ODI) and Mansoor Rana (2 ODI) also played for Pakistan.