Allan Border was perhaps not the most elegant left-hander you will ever see. But he was the most effective of his generation and the central figure in the regeneration of Australian cricket in the 1980s. He was a tremendous competitor, extremely brave during a period in which bravery was an essential quality against the dominant force of the era.
The West Indies' awesome pace attack, and others besides, and totally unwilling to take a backward step. He took a few blows and shed some blood in the process, but never quailed. He scored two unbeaten centuries against England towards the end of the 1981 Ashes, during which he batted for hour after hour with a broken finger on his left hand.
It was a highly impressive act of discipline and determination, and he gave plenty more like that. Left-handed Allan Border came into the Australia side during the Packer years. World cricket first saw him towards the end of the 1978–79 Ashes tour which England won 5–1 and in his second game, he played two fighting innings of 60 not out and 45 not out.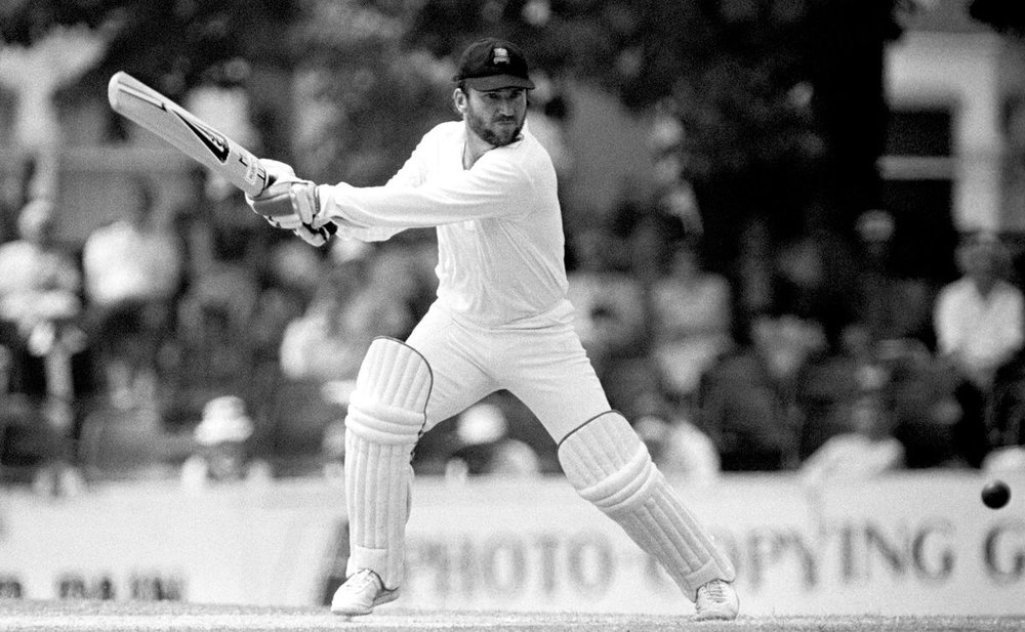 Allan Border endured a lot of defeats in his early career, during which he often fought a lone hand. These experiences shaped his personality and ultimately the team he led. Australian cricket owes Border a great deal because he laid the foundations for the uninterrupted years of triumph that followed under Mark Taylor, Steve Waugh, Ricky Ponting, and Michael Clark.
He was opposing captains in the 1985 and 1989 Ashes series in England, and you saw two very different people. The sociable if still a highly competitive character that led Australia the first time was replaced by someone whose reluctance to exchange pleasantries unsubtle masked his ruthless determination to put his Australian side back on top.
Allan Border was palpably a different animal by then, and it worked. Australia was to win eight Ashes series in a row, the first three of them under Border. His side also came within two runs of beating the all-conquering West Indies in 1992–93 when West Indies had not lost a series since 1980.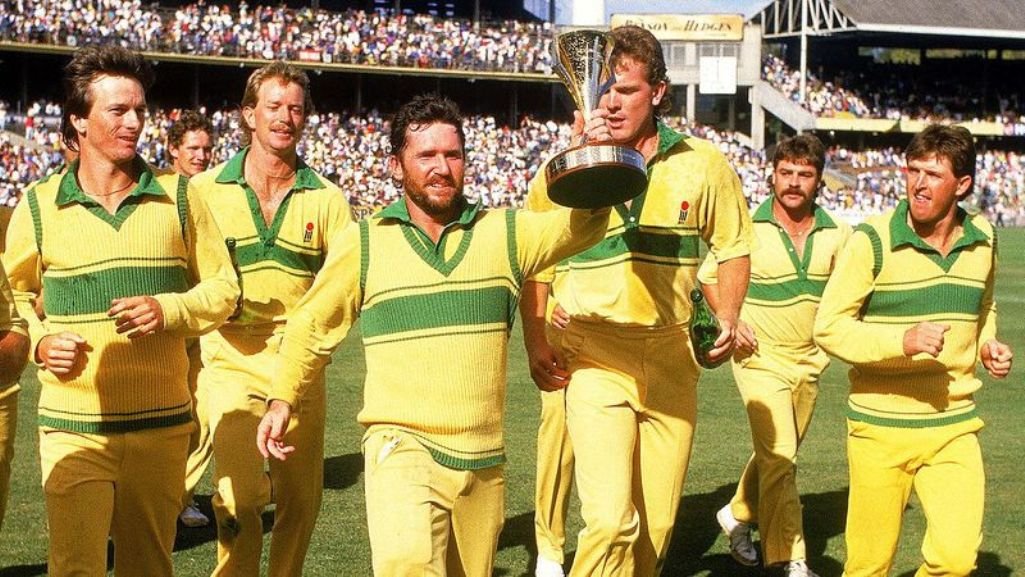 In the end, that prize came the way of Taylor, Border's immediate successor, two winters later. He managed to transmit his enormous ability and courage to his players and in effect rebuild the team in his image. The story of Dean Jones batting with Border in searing heat and humidity in Chennai during the tied Test match of 1987 illustrates the point as well as any, with Jones, who had scored about 170 at the time, pleading to leave the field because he was regularly being sick by the side of the pitch.
Allan Border told him he was 'a a weak Victorian' – Border himself was from Sydney but played a lot of his cricket for Queensland – and instructed him to stay. Dean Jones duly stayed and went on to score 210 before being taken to the hospital suffering from exhaustion. Australian cricket was conscious of its debt and in 2000 instituted the Allan Border Medal, which is awarded to the outstanding player of the season as judged by his peers.
When he took over the captaincy after Kim Hughes resigned in tears midway through a home series against West Indies in 1984–85. Allan Border could only take the team up, but it took a while for progress to manifest itself, and even he came close to giving up on the project. Remarkably, through all the difficulties, he managed to maintain his own form.
He averaged a fraction over 50 in the 63 Tests he played before becoming captain, and 50.94 in the 93 matches he captained. He did not miss a Test between 1979 and retiring in 1994, a run of 153 straight games. Australia's renaissance under Border really began with the victory at the 1987 World Cup on the subcontinent when the team came through a series of tight finishes to lift the trophy.
Allan Border himself had a relatively quiet tournament until the final against England in Kolkata where he rounded off Australia's innings with a run-a-ball 31 and then, to general astonishment, dismissed the England captain Mike Gatting with his workaday left-arm spin, Gatting miscuing an attempted reverse sweep. It was a moment that turned the game, and Australia ran out of winners by seven runs.
It would be a mistake to label Border as simply an over-my-dead-body blocker. He may have adopted that approach in tests when the situation demanded, but when it came to the one-day game he had all the gears and was a talented shot-maker. He played a brilliant inning against us in a one-pager in front of a big crowd at Melbourne during England's 1982–83 tour.
It was a rain-shortened game, so the match only played 37 overs aside, and after they had got a decent enough score, Australia juggled their order and sent in Border to open, which in itself said something about his abilities. The atmosphere was unbelievable, and you could see Border almost double in size as he walked out, while it appeared to have the opposite effect on Norman Cowans, whose arm seemed to lose a couple of yards of pace.
Allan Border got Australia off to a flyer with a quick 50, and they went on to win the game. Several years later, he produced even more fireworks in a Nehru Cup match against England in Hyderabad, smashing 84 off just 44 balls. A few months before he retired Border overtook Sunil Gavaskar as the leading run-scorer in Test history, a position he held from 1993 until 2005 when Brian Lara passed him.
When he stopped playing, Border held the Test records for most runs (11,174), most Tests (156), and most catches by an outfielder (156). He scored 2,052 of his runs against West Indies, a tally beaten only by Graham Gooch during the period from 1979 to 1994, with no one else close. He was also a fine player of spin and had an excellent record in Asia. Not only that, but he was not only a fine catcher but an excellent outfielder with a hard, straight throw honed from early baseball coaching.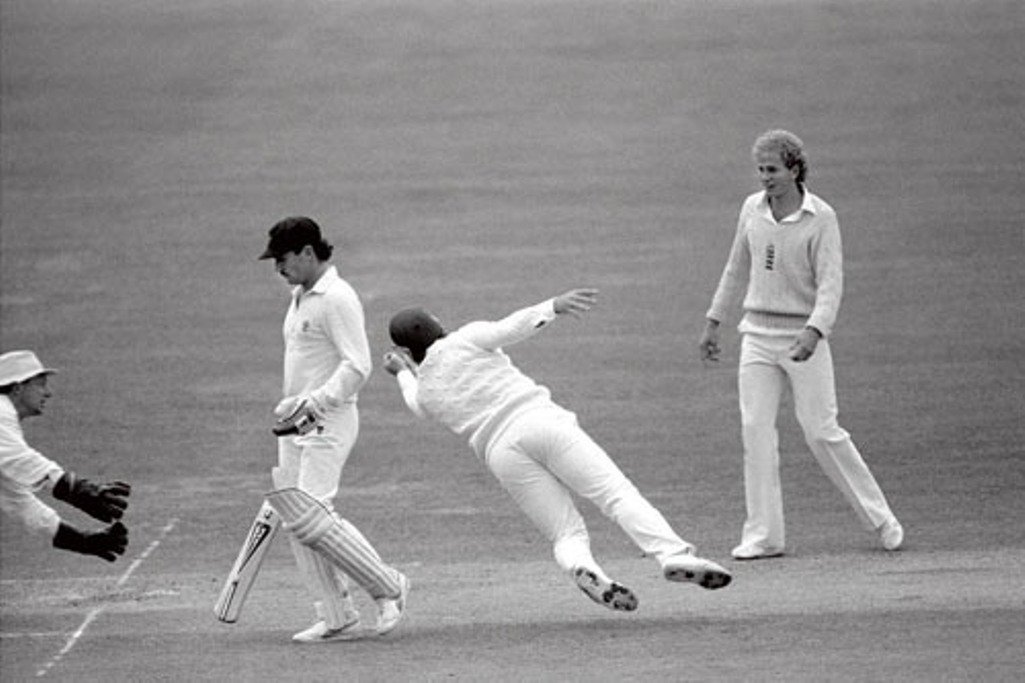 Product You May Interested