Former South African wicketkeeper Steve Palframan is born on 12 May 1970 in East London Cape Province. He was the former South African international cricketer who played 7 ODI's in 1996. He made his ODI debut against England at Port Elizabeth in Jan 1996, in the first outing; he scored 10 runs and held one catch.
Furthermore, he was lucky to be in the 1996 World Cup squad, when Dave Richardson fractured his left index finger on the verge of the world cup. India, Pakistan, and Sri Lanka co-hosted the 1996 World cup, however, a bomb blast in Colombo saw West Indies and Australia negate to play there and forfeit the matches. But, South Africa continued to play in Pakistan.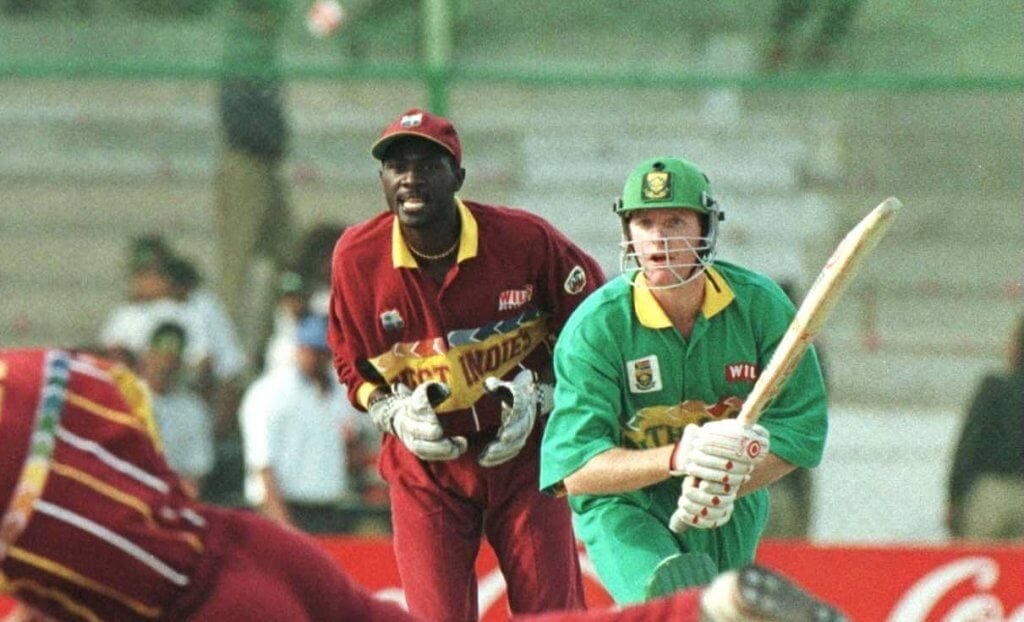 Being a late replacement of Richardson, there was much expected from him, but he didn't justify his selection. In seven one-day internationals, he just manages to score 55 runs at an average of 13.75 with the top score of 28 with the modest strike rate of 68.75, however, he held 9 catches. His highest score was a mere 36-ball 28 runs gathered against England at Rawalpindi, and in this match, he also grabbed 3 lovely catches. His bad luck, that his batting came only four times out of seven matches. In the other match against New Zealand, he scored 16 runs at Faisalabad. Most of the time, he was used as a pinch hitter upon the instructions of captain Hansie Cronje and coach Bob Woolmer.
As a specialist wicketkeeper, Steve John Palframan played all six matches in the world cup. But soon after Dave Richardson come back and overtake his position. Steve Palframan's batting was inconsistent, but his wicket-keeping was very steady. It was expected that he will perform duties after Dave Richardson's retirement, but selectors didn't consider him again and opted to select young Mark Boucher for the Pakistan tour in 1997-98.
Steve Palframan has vast first-class experience where he scored 3,683 runs @ 24.55 with the best of 147, including 3 hundred, 16 fifties, 313 catches, and 28 stumps. In the 125 List-A matches, he scored 2,118 runs at an average of 24.34 with the best of 90* including 12 fifties, 165 catches, and 29 stumps.