Vijay Hazare Replies  – SIR,— My attention is drawn to the Indian team's alleged walking off to lunch in the Lord's Test 1952, in the article 'Sixty Seconds from Glory' by Bryan Egan. (THE Sportstar, June 16).
I am afraid that either Mr. Egan was not present at Lord's on that day or his memory, not unnaturally, after a lapse of 27 years, plays strange tricks. As the captain in the 1952 tour of England and as one of the main figures in that incident, here is the true state of affairs of that unfortunate occurring.
Godfrey Evans was batting and played the last ball of the over before lunch without scoring. He was 98 at that stage and a minute was left for an adjournment for lunch. Tom Graveney, the non-striker, was the first to walk back to the position but came back on finding umpire, as Chester took up his position for the start of a fresh over.
As soon as I realized that, I started walking back to my position for starting from mid-off, I started walking to my bowling mark, suddenly with a dramatic gesture, Chester took off the bails and called off play. The Indians have always followed the cricketing etiquette of not leaving the field till the umpire does so after removing the bails at any interval.
Mr. Egan has conveniently overlooked this obvious fact. We were as sorrier for Evans, a popular cricketer, as anybody else but the doing was that of the umpire, not ours! While on this topic, let me point out that our own Vinoo Mankad was on the verge of recording the same feat the next morning before lunch and batting with him.
I gave him all the strike, I cautioned him against trying anything heroic. We were in a tight corner facing a huge deficit of 302 runs. Both of us were well set and with lunch approaching, I naturally wanted to play safe. My worthy partner sacrificed individual glory for the sake of his side and there were no tests if you please!
Bryan Egan would do well to recall that Don Bradman specifically told Bill O'Reilly to see that the all-Australian record of a Test century before lunch the first day is maintained when Barnett reached 98 at Trent Bridge, Nottingham, in 1938. In fact, I was an interested spectator there as I was traveling with the Rajputana side. Neither Barnett nor any of the scribes took up any tirade against the immortal Don.
Nor did any of the Indian supporter's voice displeasure, when Indian wicket-keeper Farokh Engineer was thwarted of the same attempt at Madras in 1966-67 against West Indies in the third test. He walked backed even more cheerfully than the swashbuckling; Godfrey Evans. If there was an injustice to either Barnett or Farukh Engineer, it was due to fate over which the poor Indian has to control. The right-handed batsman Vijay Hazare captained India in 14 Test matches and led India to the first ever Test win against England at Madras in 1951.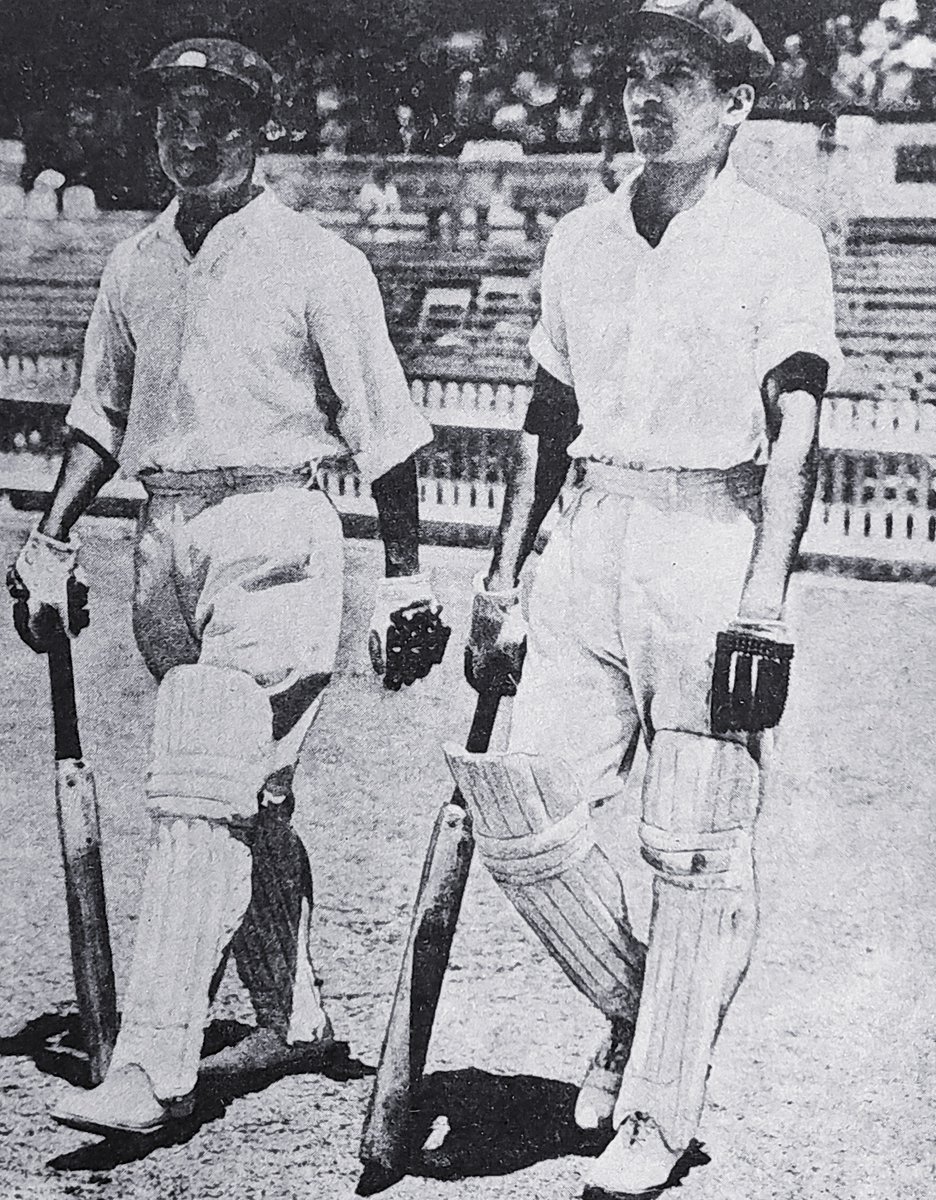 Source – Sports star July 28, 1979