Farokh Engineer batting was adventurous, the keeping extravagant, the smile ready. Overall, the exotic charm of Farokh Engineer was too much for cricket lovers. At Old Trafford in 1967, the so-called Summer of Love. Lancashire was anything but a groovy side at the time, though the players looked smart to old eyes, and it was not until Jack Bond took over the captaincy in 1968 that their cricket began to improve.
That was Farokh Engineer's first year at the club, and it did not take him long to become many Indians' hero. Farokh Engineer had caught much attention with his previous summer performance when he kept wicket for India on their tour. There was something exotic about the way he walked to the crease. Therefore, it was a proper mincing walk – and his flourishes behind the stumps were also eye-catching. He was a show-off.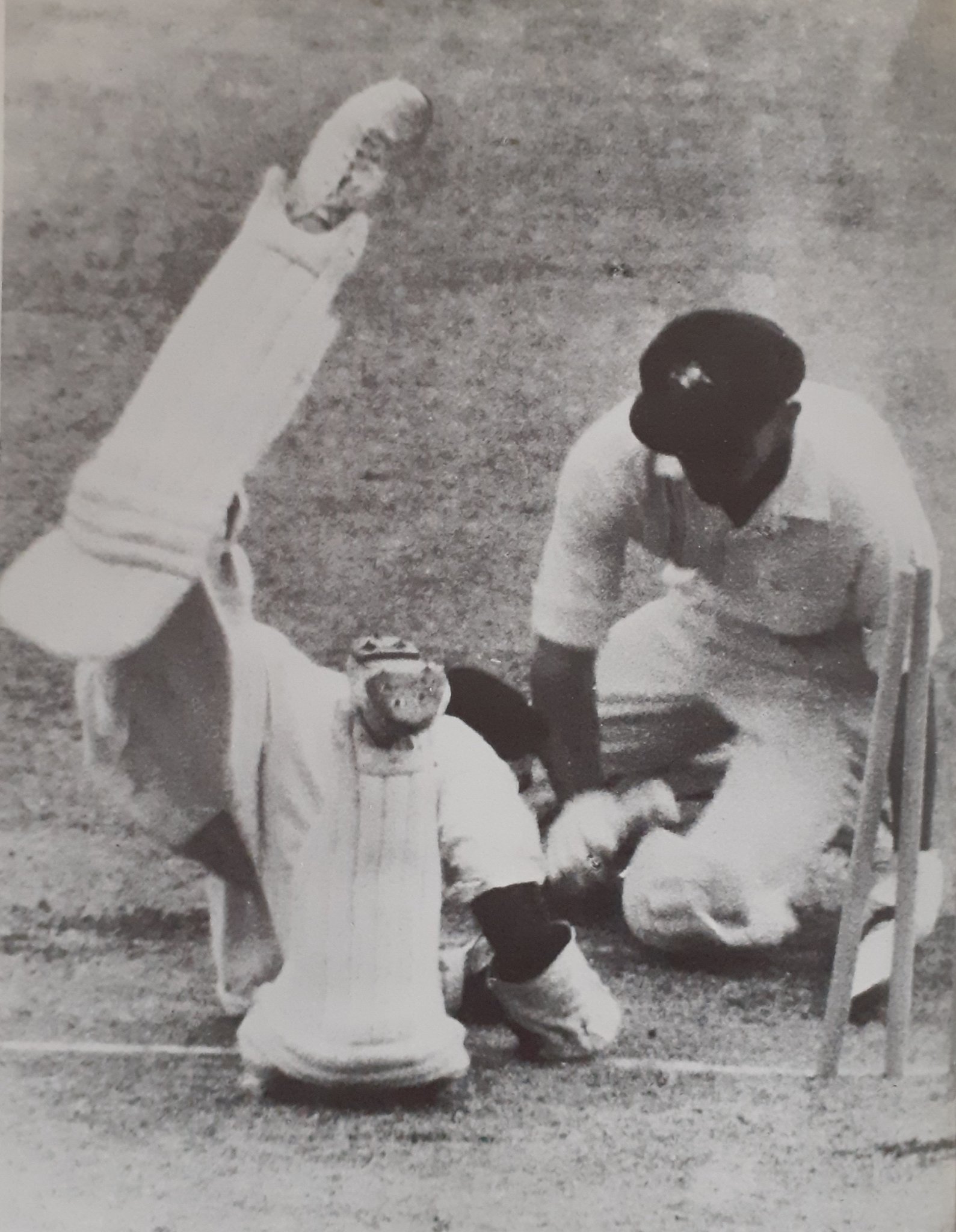 And though he frequently got out when he appeared well set, there was something appealing about his batting. There was a hint of danger and, remember, in 1967 when Geoff Boycott was dropped by England for slow scoring after making a double century at Headingly, there was some dull cricket. Looking back from this vantage point, when young folk is introduced to cricket through the frenzied Twenty20 game, it is puzzling to see how strongly you fell for this time-consuming summer ritual.
Very often many spectators wanted to go home when he was out with the mincing walk, his engaging manner (a smile was never far away), that wide stance, and his eagerness to charge the bowlers, even the quick ones. It was not difficult to warm to Farokh Engineer. He radiated enthusiasm for cricket that one did not sense in the personalities of, say, Ken Snell grove and John Sullivan, admirable pros though they were.
He was also Indian, a Parsee from Bombay, and that was exotic. Yet Farokh Engineer usually disappointed. Whenever you saw him bat, the delight of anticipation soon turned to dust. Very often crowd wanted to go home when he was out, for the day had lost its bloom. As John Arlott noted, he had strokes that many heavier run-makers envied, but the long innings were beyond him.
At school, I picked up the papers every summer's day to see how he had got on and read with the joy of his maiden century for Lancashire, against Glamorgan. But the joy was compounded by another feeling, disappointment, that I had not been there to see it. Even when Clive Lloyd joined Lancashire in 1969 Engineer remained my favorite. Lancashire won the Sunday League that year, and again in 1970 when they also beat Sussex in the first of three successive Gillette Cup triumphs. Those really were the glory days. However much one-day cricket has changed in the last three decades, nothing and nobody will erase my memories of that Lancashire side, and Engineer's part in it.
The finest moment came not in one of those highly charged one-day games but in a Championship match at Buxton in July 1971. Lancashire lost five early wickets to Derbyshire, and Alan Ward was bowling very fast, but Engineer kept pulling him into the bushes at midwicket. He reached the century I had longed to see him make and had made 141 when he was finally out. That, at least as much as the famous Gillette semi-final against Gloucestershire later that month is the abiding memory of 1971.
My bias towards Engineer went beyond the bounds of blood. He had been dropped from the Rest of the World side that played England in five unofficial Tests in 1970, so when he was at the crease at The Oval the following summer, knocking off the runs to help India win their first series here, I was almost as pleased as the Indians who led an elephant on to the outfield to celebrate. I can see now that he was not the best wicketkeeper in the world, as we liked to think of Old Trafford. Alan Knott was, and Bob Taylor was magnificent. Nor was Engineer an outstanding batsman, though he was capable of the occasional bracing innings. Nor was he always a model of rectitude.
At the time, though, any criticism of him was misplaced for, in my eyes, he could do no wrong. The end came quickly. At the end of the 1976 season, two months after I had left school, and two weeks after Lancashire had lost a Gillette Cup final, he left the club. At the start of that season my other sporting hero, Francis Lee, the marvelous footballer for Manchester City, had also retired, so the summer of 1976 represented the end of childhood. It did not seem like that at the time. But when the 1977 season began there was a small hole in my life. It is not always wise to meet heroes.
I have met Farokh Engineer twice, inconsequentially, but that he played when he did, and in the manner that he did, will always be good enough for me. Whenever I remember those days, I am nine again and the world seems full of possibilities. Arlott was right. He adorned the game more than players who ended their careers with better figures, and there is a lot to be said for being a pleasure-giver.
Those you warm to in the early days mean the most to you Ian Botham was the greatest English player I saw, and he too was a hero. The thing is, he was everybody's hero. Garry Sobers, Rohan Kanhai, Viv Richards, Majid Khan, Shane Warne, Mark Waugh, Azharuddin, Richard Hadlee, Rahul Dravid,

Wasim Akram

, Alland Donald: they have all meant a lot to me. But those you warm to in the early days, who would your imagination, mean the most to you, whether they were great or not. So, I remain faithful to the memory of 'Rookie' and recall Fitzgerald's valediction to Jay Gatsby: "So we beat on, boats against the current, borne back ceaselessly into the past." Here a video of Farokh Engineer Cricket Career
MICHAEL HENDERSON is a former cricket correspondent of the Daily Telegraph and writes on cricket and the arts for The Times, The Wisden Cricketer, and The Spectator