Liaqat Ali Khan was a former Pakistani Medium fast bowler. He was born on May 21, 1955, at Karachi. He played 5 Test Matches and 3 ODI's for Pakistan between 1975 till 1978. He made his test debut against powerful West Indies at Karachi in 1975. Along with Asif Masood, Sarfraz Nawaz, he bowled 19 over's in the first inning and took 1 for 90 and scored 12 runs.
After two years gap, he took another chance to play against England at Lahore, where he took 1 for 43. In the Hyderabad Test, he didn't get any wicket. Despite his mediocre performance he was lucky to be part of Pakistan squad touring England in 1978. In the Birmingham Test, he scored 9 & 3 but failed again to impress selectors by taking 1 wicket for 114 runs.
In the Lord's Test match he took career-best 3 for 80 and scored 4 not out. That was the end of his Test career. Overall in 5 Test matches, he took only 6 wickets with a heavy average of 59.83. He made ODI debut against England at Sahiwal, where he managed to take one wicket for 50 runs.
The ODI played at Manchester in 1978 tour; he was gone wicketless in 7 over's for 20 runs. The One Day International played at The Oval, he took 1 wicket for 41 runs. That also ended his ODI career. Overall, in three ODI's he took two wickets at an average of 55.50. After that, he was not able to consider Pakistan's cricket.
His first-class career span was 1970-71 till 1990-91. In the 20 years career, he played 173 matches for Pakistan, HBL, PIA, and Sind. He scored 746 runs with the career-best of 51 and 65 catches. Liaqat Ali Khan grabbed 489 wickets at an average of 25.63 with the best figure of 8 for 44 including 24 times five wickets, and 2 times ten wickets in a match. In 49 List-A matches, he scored 16 runs and took 57 wickets at an average of 25.26 with the best figure of 4 for 42.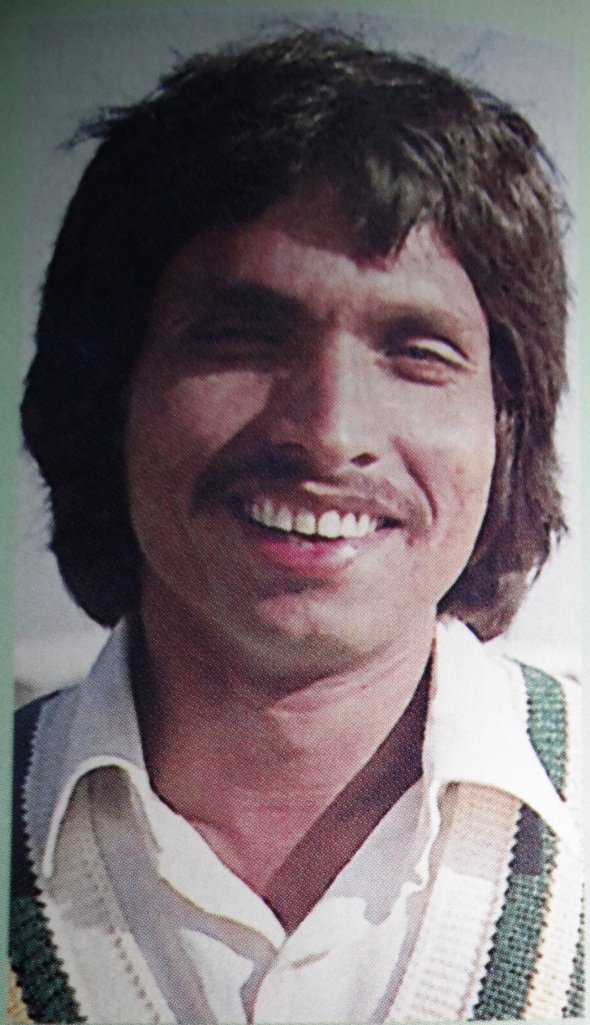 Originally posted 2020-01-26 16:30:33.