South African Superstar all-rounder Clive Rice was born on July 23, 1949, in Johannesburg, Transvaal. In 1978-79 he was 29 years of age and he has matured as an all-rounder. His maturing process coincided with South Africa's exclusion from Test cricket.
He joins Barry Richards and Graeme Pollock as players deprived by politicians of their own and other countries of the chance to represent at that standard of the game.  Clive Rice was selected in the South African team to tour Australia in 1971-72 and spent one season with Ramsbottom before joining Notts in 1975 after Garry Sobers retired.
Apart from his success in first-class matches with the county, he has been an outstanding performer in limited-over cricket scoring the most runs in these matches in England last summer. He is a strong cricketer. Bowling at a medium-fast pace he has a sharpness about his delivery that constantly forces the batsman to hurry his stroke.
With the bat, he is very much a solid player with a delightful range of attacking strokes. His driving will delight those spectators who believe the ball is there to be hit and the bowler is there to be attacked. Over the years one of the classic confrontations of cricket comes from the meeting of two splendid all-rounders.
This summer in Australia the confrontation I want to see re-enacted is between Australia's Gary Gilmour and Rice, playing for the World XI against Australia on November 29 at the Sydney Cricket Ground. The last time they met in anger on the field was at the elegant Newlands ground in Capetown on the multi-racial international Wanderers Tour of 1976.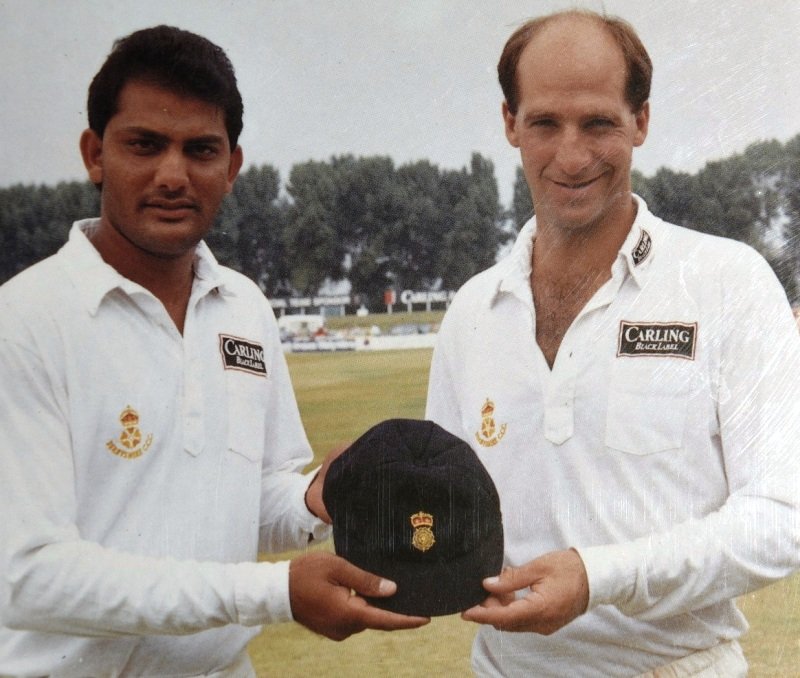 Gary Gilmour was batting with one hand. The other wasn't tied behind his back but was useless after he had jarred a nerve in his left shoulder. The arm hung from the shoulder like a stocking of wet sand. The situation was daunting for the Wanderers team. Seventy in arrears on the first innings, only Martin Kent (55) and Mike Denness (35) had been able to withstand the leg-spin of Denys Hobson and the medium-pacer cutters of Howie Bergins.
The medical man had informed Gilmour who was in great pain that, if he batted, he did so at his own risk. Nor did there seem any great need for him to pay the sacrifice. The pitch was perfect, the South African Invitation XI needed only to remove Derek Underwood and Alan Hurst and make just over 100 to win.
Gary Gilmour's most notable moment in the match to date had come when he had a "run-in" with Clive Rice who had been bowling at a brisk medium pace. Clive Rice had whipped one past his nose and informed him there were a few more where that one came from. Then Rice hit a brilliant 97 and Gilmour again was on the receiving end physically and verbally for a time.
At this point in the Wanderers dressing room, Ashley Mallett raised an interesting point. "Gus," he said to Gilmour 'if you could stick around out there for a bit so we could get 150 ahead, we'll thrash these blokes'. Mallett, known as "Rowdy" rarely says anything — so a speech of this length was akin to a half-hour documentary. Gary Gilmour finished up hitting an astonishing 80 not out including one hand sixes off Hobson and one stroke that will live in my memory forever. It was off Clive Rice.
He was bowling from the pavilion end and Gilmour struck him to the boundary. Glare and counter glare. The next one, by modern-day thinking, should have been the bumper — but, instead, Rice plowed it in just short of a good length forcing Gilmour onto his back foot. He hit it into the stand at mid-wicket with the sweetest little flick of the right wrist one could ever wish to see.
The Wanderers finished setting the South African XI 254 to win, just 100 more than Mallett had pleaded for. Hurst, Shepherd, and Mallett with the assistance of some astonishing catching allowed them just 69.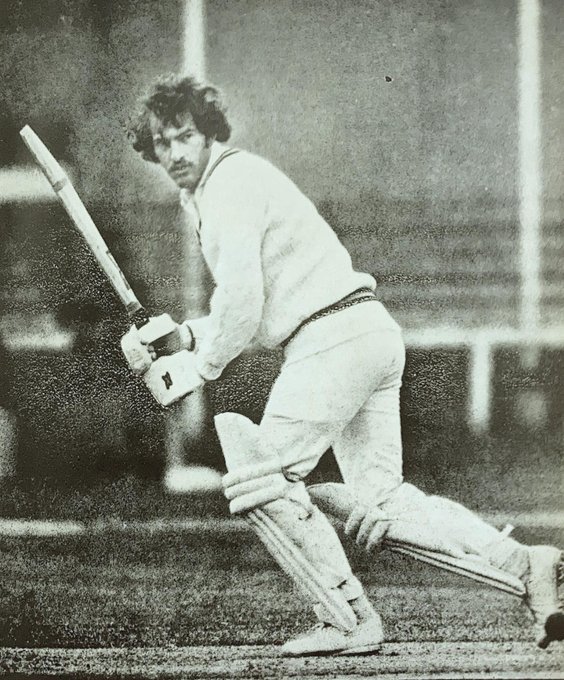 Gary Gilmour's memories of the Clive Rice of two-and-a-half years ago are quite clear: "Bloody-minded and a tremendous competitor in the same mold as Eddie Barlow at his top. "He looked potentially a very fine player then and has obviously improved a lot in that time.
I am looking forward to meeting up with him again and I know all the other Australian players are keen to see what he has to offer. "After our battle that day we had a very pleasant social session in the pavilion, talking about the day's play and cricket in general. He is, as I say, competitive — but a very good guy. One of the great things about cricket is that the agro-stops the instant stumps are pulled for the day."
This pair will be two of the world's top all-rounder's on show in Australia this summer where there will be played five Super tests, six Tests matches, and Gillette Cup, an International Cup, two Tests against Pakistan, and a magnificent series of matches in the country. The cricket follower has never had such a choice but my advice is to keep one eye on Clive Rice versus Gary Gilmour. It will be a confrontation to remember for many a year.
Note: This article is sourced from the 1978-79 season.