Many cricketers grew up on tales of Doug Wright, born on August 21st, 1914, and his brilliance as a leg spinner for Kent and England. The great Sir Don Bradman rated him the most dangerous he ever faced. Wright took 108 wickets in 34 Tests at 39.11 and 2056 first-class wickets at 23.98. Bradman also said he was the best leg spinner to tour Australia since

Sydney Barnes.
On his day, he was almost unplayable; he could also bowl long hops and full tosses and struggle on unhelpful wickets. His action was also memorable. "His approach looked like a cross between a barn dance and a delivery stride," wrote Ray Robinson. I loved the way the umpire crouched over the stumps. Today's yard is free of stumps and totally upright. Don Bradman said something similar about Bill O'Reilly. And he had one of the strangest bowling run-ups in cricket history.
His full name was Douglas Vivian Parson Wright, better known as Dough Wright. The Kent leg spinner played for England from 1932 to 1957. He played 19 seasons for Kent and took a record seven hat tricks in first-class cricket. Douglas Wright died on November 13, 1998, at the age of 84. He also led the Kent side from 1953 to 1956.
Moreover, great Australian allrounder Keith Miller believed Doug Wright was the best leg spinner he had ever seen apart from Bill O'Reilly. The magician toured Australia in the 1946–47 tour and came back again in 1950–51. He was dogged by ill luck and was considered to be the "unluckiest bowler in the world".
The Prodigious Doug Wright was the England trump card when he arrived in Australia, but unfortunately, he had great trouble with his no-balls due to a strange run-up. Doug Wright usually waves his arms widely and rocks on his legs like a small ship pitching and tossing in a fairly heavy sea. Overall, he played 34 Tests for England and took 108 wickets at an average of 39.11 with a career-best of 7 for 105, including a six-time five-wicket haul and one-time 10 wickets in a match.
He manages to score just 289 runs at 11.11, with the top score of 45. Moreover, he featured in 497 first-class matches, scoring 5,903 runs at 12.34 with a best of 84 not out. During his long first-class career, he bowled 92,918 balls and took 2056 wickets at an average of 23.98, with a career-best of 9 for 47, including 150 times five wickets in an innings and 42 times 10 wickets in a match. These stats clearly show the class of Doug Wright. World War II cut down his international career; otherwise, he would have been in the category of Bill O'Reilly.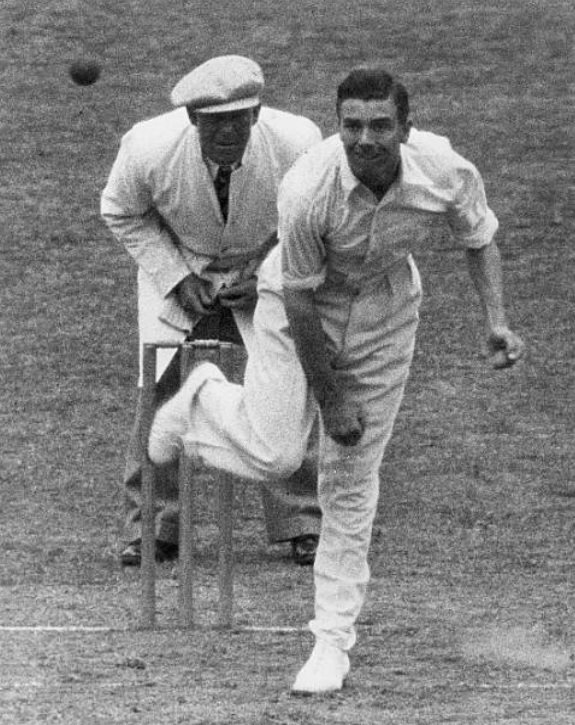 Product You May be interested in