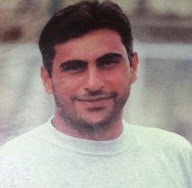 Mohsin Kamal was a former Pakistani right-arm medium-fast bowler. Who was born on June 16, 1963, in Faisalabad, Punjab? He played 9 Tests and 19 ODI's from 1984 to 1994. Mohsin Kamal made his Test debut against England at Lahore, Mar 19 to 24 1984. He gets David Gower as his first Test wicket in the first inning of that Test match.
In the second inning, he got another wicket of Graeme Fowler. So, overall he felt his presence by taking 1/66 and 1/59. In 9 Test matches, he bagged 24 wickets at 34.25 with the best figure of 4 for 41. He appeared in 19 ODI's, he took 21 wickets at 36.19 with the best of 4 for 47.
In 129 first-class matches, he managed to be taken 320 wickets at an average of 32.46 with the best of 7 for 87. Like other Pakistan bowlers, he had quick arm action, which helps in generating some pace. Mohsin Kamal has a significant grip over his outswingers, and he beautifully bowled on the tour of England in 1987 under Imran Khan's captaincy
. 
In 2002, he was named Bangladesh coach replacing Trevor Chappell. In 1985-86, he went to Bangladesh to play for Omar Khureshi-11 by taking a memorable figure of 6 for 27, forcing the BD side to bundle out for just 48.
He was also a member of the National Cricket Academy constituted to find young talent in Pakistan under Mudassar Nazar's supervision in 2001. In 2007, Mohsin Kamal was a member of the Junior selection committee headed by former Test opener Col, Naushad Ali.