Former Indian wicket-keeper Bharat Reddy is born on 12 November 1954, in Chennai, Tamil Nadu,  India. He played 4 Test matches and 3 ODI's for India from 1979 to 1981.
Most cricket experts believe Syed Kirmani was the best wicket-keeper after the retirement of Farrokh Engineer. But Bharath Reddy's career was run parallel under Kirmani's deputy. Neither Pochiah Krishnamurthy nor Bharath Reddy succeeded after their Engineer retirement. Hence, the Kirmani was the first-choice wicketkeeper for Indian selectors.
In 1973, for Indian School, Bharat Reddy toured England and score a brilliant century against a Midland Counties School team. At the age of 18, he made his first-class debut along with nine other first-class debutants in Vazir Sultan Tobacco Colts XI. Unluckily, his team lost the match to Hyderabad Cricket Association, which is captained by Abbas Ali Baig.  Bharath Reddy kept wicket-keeping in Irani Cup for South Zone and Duleep Trophy and then debut in Ranji Trophy for Tamil Nadu. All before the year-end of 1973.
In the 1973-74 seasons, he played two first-class matches against the Rest of India and then tour to Sri Lanka as a second wicketkeeper to Krishnamurthy. On that tour, he grabbed a single opportunity to play the against Sri Lanka Board President's XI.
In 1975-76, Reddy played three matches against Sri Lanka.  He was the deputy wicket-keeper of Kirmani on the tour of Australia in 1977-78 and Pakistan in 1978-79.
After that, he worked hard in domestic cricket and consistently focused on his game to improve his batting and wicket-keeping skills. Therefore, in 1979 when Syed Kirmani was struggling behind the stumps and being dropped for England tour. Selectors opt for Bharath Reddy to get in the first-choice wicketkeeper.
In England, he played all four Test matches, but India lost the series 1-0. His performance was not so impressive. In the five innings, he just managed to score 38 runs with the top score of 21. However, he took 9 catches and 2 stumps in that series and then was dropped. Although this was a record by that time for an English tour, which is broken by Kiran More and MS Dhoni. But Reddy didn't play a test cricket after that.
He returned for the Australia and New Zealand series as Kirmani's deputy without playing a game. Bharath Reddy played only three ODI between 1978 – 1981 against Pakistan, Australia, and New Zealand. Bharat Reddy was being a part of history at the Sahiwal match against Pakistan. When Sarfraz Nawaz soaring the bouncers and umpires didn't intervene as most of the bouncers were way over the head. Eventually, Sikh Bishan Singh Bedi becomes the first captain who concedes the match.  
Moreover, when he made his Test debut against England, he was part of that historic match when Venkataraghvan first time led a side that consists of all-Hindus. He played three One Day Internationals between 1978 and 1981, against Pakistan, Australia, and New Zealand. Only 11 runs he could make in these ODI's with two catches.
The 1981-82 seasons were his best when Reddy showed some batting skills and scored 326 runs at an average of 32.60 with three fifties that including his career-best of 88 against the Kerala team.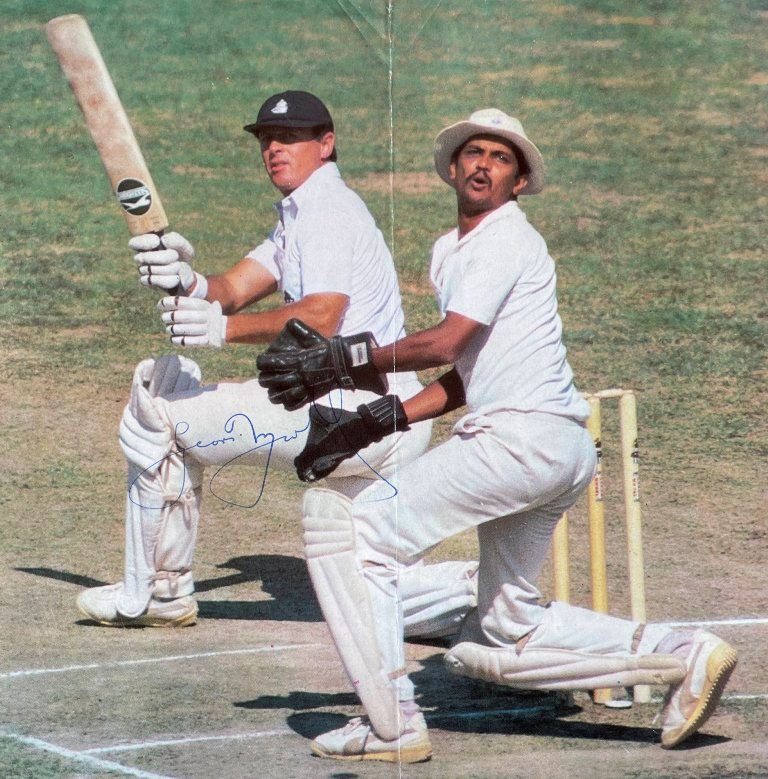 From 1982-83 till 1985-86, Bharath Reddy captained the Tamil Nadu side. In one of the matches, he took six catches in the second innings against Kerala in 1982-83. After retirement, he worked for Chemplast and also helped to run training camps in Madras. Under his training camp, he finds the talent of Dinesh Karthik and Balaji.
Bharat Reddy played 99 first-class matches from 1973-74 to 1985-86. He scored 1,743 runs at 17.78 with the best of 88, including 9 fifties, 171 catches, and 50 stumps.
In the 18 List-A matches he just scored 120 runs @ 17.14 with the best of 36, including 10 catches and 2 stumps.