Following the World Cup 1983 final the Times newspaper which has been known to put cricket on its front page ran up ringing headlines to lead the sports pages. The bewitching hour when an Indian legend was born. No word could better portray the feelings of most people in England, traditional supporters of the underdog.
For those with some understanding of how the news would be received in India there was a special poignancy, Now that his brothers have given him his first hotel in Chandigarh what would they do for Kapil Dev by way of an encore — buy the Taj Mahal itself?
The details of the match itself are history — victory by 43 runs with eight over's left tells its own story of a strange cricket match. How two Tests could sides be bowled out in two balls short of 107 overs? If Kapil Dev's comments are taken at face value there was something wrong with the pitch. Jim Fairbrother the head groundsman at Lord's took that hard. As it happened I saw him going into his house on the ground as was leaving. I congratulated him on an excellent track for such I believe it to have been.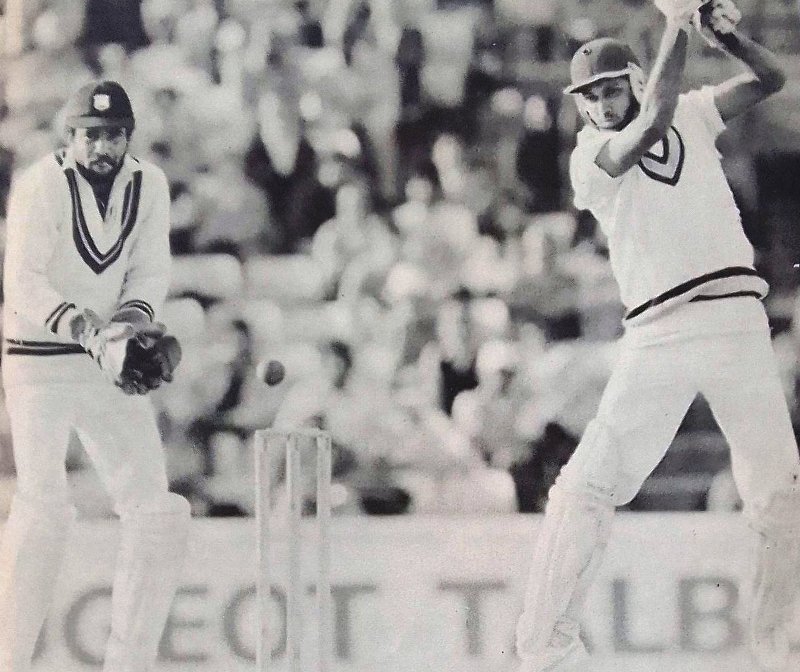 When either Srikanth or Viv Richards, the only two-stroke makers to get a sight of the ball, were laying into their strokes they did so with that kind of overwhelming confidence that tells everyone that there are runs to be made. What is more, Clive Lloyd made no adverse reference to the wicket preferring with perfect truth to blame his batsmen for their ill-disciplined batting, his own not excluded, albeit somewhat excused, by his groin muscle strain.
Ball the Hey: No, the fact is that the ball swung a little and continued to do so even when the ball was old. The air was not as humid as it can get but London tends to be sticky in hot weather and this was the loveliest of days. It could have been the ball. A team at Imperial College has discovered what is needed to make a ball swing. As yet their measurements are not so sophisticated as to differentiate between actual balls. Every cricketer knows that some swing more than others. He has no idea why.
For me it was desperately sad to see Sunil Gavaskar go so early, In this tournament, India's greatest batsman averaged in single figures. He is frail outside the off stump. However, In limited over there is pressure on every batsman not to play the leave-alone-stroke.
Mature bunch: Some idea of India's maturity in this company after an epic run through the preliminary rounds came from the second wicket stand of 54. No longer does the loss of one player lead to a collapse. It is obvious that the Indian players 'have been so sharpened by their incessant battering by West Indian pace on the Caribbean «tour that anything looks friendly on the slower, less bouncy, English wickets. Mohinder Amarnath, for instance, fears nothing.
His has been a remarkable recovery and his two awards as Man of the Match are an everlasting memory of that. Let's hope the burglars leave him alone. Nonetheless, the wickets that were lost before lunch, particularly

Yashpal Sharma's

, looked to have wrecked India. Yashpal Sharma was no doubt obeying dressing room orders in lashing at Gomes no matter how close on to lunch but he was pushing his luck to try and belt him over cover with a man on the boundary.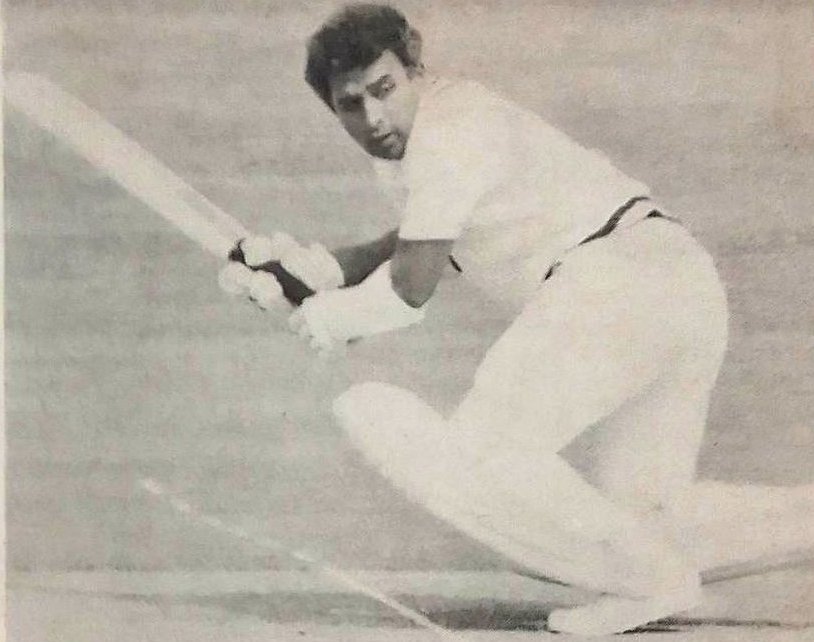 Similarly, Englishmen thought they were watching Ian Botham and not Kapil Dev when the Indian skipper lashed Gomes over square leg and then holed out altogether too soon on the straight boundary. This was not the pitch at fault but the rush of blood in Kapil's handsome head; Once he was gone my bet of 225 looked very sick indeed.
Vital break: It remains my conviction that if Gordon Greenidge had not shouldered arms to a late in-swinger from Sandhu the West Indies would have won easily. What possesses a player with Greenside's experience and one in such form that he can Blast 162 in a 40-over match to leave a ball like that?
Knowing how foolish it looks there is every incentive for great batsmen not to make this mistake and yet most of them do at some stage of their careers. Perhaps Greenidge expected the ball to swing out. Even so, Haynes and Richards took runs as they pleased pushing the ball here and there as if in total control.
Fatal delivery: Here it was the third of the day's stars that came into their own Madan Lal. He does not look much but he has bowled his heart out for India and in this case, the Indian virtues of length and direction paid a stupendous dividend. Madan Lal fatal delivery to Desmond Haynes found a less than perfect drive and that to Richards, a less than perfect hook. The truth is the ball was not there for either stroke.
With old Uncle Hubert limping, a sudden chill must have gone through the West Indian dressing room. For the rest of the afternoon, the pressure was just too much for the West Indians who sometimes react badly to it perhaps because they experience so little of it. Kapil Dev is not the captain to let an Opponent off the hook fencing over the field on those long legs of his he galvanized his team into an attitude of the fight and professional strength.
He had bowlers as well as over's to spare in the end but he was not afraid to ask this or that bowler for just one over. Bowlers have to be firm to respond to this type of request. Further, if there was any foolishness or panic. I'm amazed that India looked like a highly professional team like a boxer clinically compositing the job.
Personally, I find these figures immensely reassuring. If the lesson is learned, it will put an end to the old idea that one day cricket is all about defense bowling rather than bowling for wickets. Both Roger Binny and Madan Lal in more innings than their rivals it is true, but on English wickets, their methods were attacking methods.
They bowled the ball where the batsman could play a stroke and by doing so gave themselves a chance of taking his wicket. This is the essence of all that's best in cricket and when all said and done what could have been better than this World Cup with its early surprises and final joyful triumph? We in England salute Kapil's team. Not many of us can see either Australia or England taking the West Indians three times in five matches. Source – Robin Malar