Medium Pacer Tahir Naqqash is a former Pakistani cricketer who played 15 Tests and 40 ODIs from 1980 to 1985. Tahir Naqash was an integral part of the Pakistani side in the early 1980s and had a successful stint with the side. Tahir Naqqash was born on June 6, 1959, in Lahore, Punjab.
After a series of impressive performances in the domestic circuit, Tahir Naqash made his Test debut against Sri Lanka in 1982 at Karachi under Javed Miandad's captaincy. A brilliant start to his test career, scoring 57 runs in 65 balls with the help of 9 fours and 1 six. Opening the bowling attack, he grabbed 3 for 83, and 2 for 34. This was indeed a radiant beginning for any player.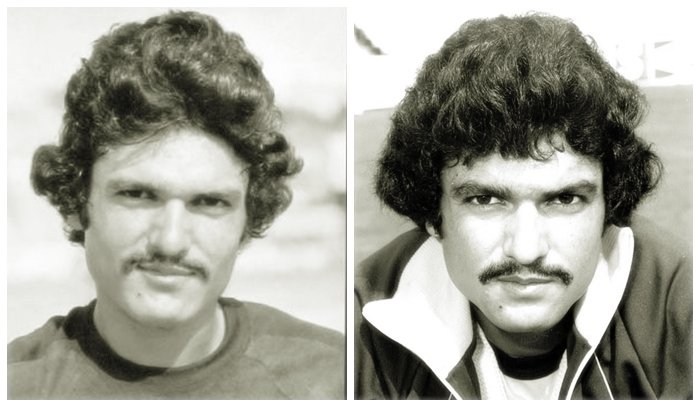 When the Pakistan team was scheduled to tour England in 1982, he was part of the national side. In the first Test of Birmingham sharing the bowling attack with Imran Khan, he took 1 for 46 and a career-best 5 for 40 in the 2nd innings. Tahir also contributed to the batting by scoring 12 and 39 runs. Captain Imran Khan praised his performance and acknowledged him as the future of Pakistan. But, after that, he didn't maintain his performance. He became one of the victims of liking and disliking.
His next impressive performance was against Australia in the first Test of Karachi, where he helped Pakistan to beat Australia with 9 wickets. His contribution was 4 for 61 in the first innings, however, Abdul Qadir steals the show with his brilliant leg spin bowling and is declared man of the match.
Tahir Naqash also toured India in 1983-84 under Zaheer Abbas's captaincy. In the first Test at Bengaluru, he took 5 for 76 in the first innings and scored 1. At Jullunder his contribution was 37 runs and 2 for 37, while at Nagpur, he scored 6 and 18* and 1 for 24.
On the next tour to Australia in 1983, he just played one Test at Perth where he scored 29* and 26 without taking any wicket in the match. As a result, his declining performances rattled the selector's confidence and he was out from the team.
He came back after the gap of two years and played his last Test match against New Zealand at Dunedin in 1985. (In which Wasim Akram captured the 10 for 128). The rising performance of Wasim Akram's overshadowed the value of Tahir Naqash and eventually, he didn't come back.
Tahir Naqqash was a handy bowler in the ODI format, in which he mostly bowled economical and took 3 wickets four times in 40 matches' career. His best performance was 3 for 23 against the West Indies at MCG in 1985. His career-best score was 60 runs came against New Zealand in the 4th ODI at Auckland in 1985. In which he hit three towering sixes and four 4's.
One of his major achievements was to share the new ball with legendary Imran Khan and Sarfraz Nawaz.
He was also a useful lower-order batsman, capitalizing on the runs at crucial times. A skilled fielder can field anywhere on the field and take good catches.
Tahir Naqqash played cricket for Pakistan, Lahore, MCB (Muslim Commercial Bank), Punjab, Service Industries team in domestic cricket.
Tahir Naqqash Stats